The use and misuse of prescription opioids within the South Australian community is a rising concern. The organisations below have come together to develop the community awareness campaign, of which this website is a part, aiming to;
Raise the awareness of the dangers of long-term use and misuse of prescription opioids, and
Encourage enquiry into alternatives to opioids for safe and effective pain management
Read more about the supporters below.
Our supporters

Adelaide PHN is a membership based organisation focussed on improving health outcomes, and the experience of primary health care within the Adelaide metropolitan region.Working closely with the wider Adelaide community and benefitting from the experience and knowledge of primary health care providers, it's the job of Adelaide PHN to ensure the health system better meets people's needs.
Visit website
---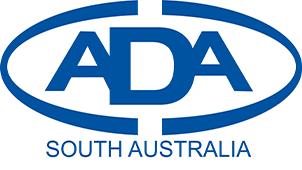 The Australian Dental Association SA Branch Inc was formed in 1927 by an amalgamation of the Odontological Society and the Registered Dentists' Society. Its members were ethical dentists who felt the need for united professional activity. Today the Association is widely known and respected. It represents dentists in private practice, Universities, Armed Forces, Government Service, Public Hospitals – indeed, wherever dentists practise.
Visit website
---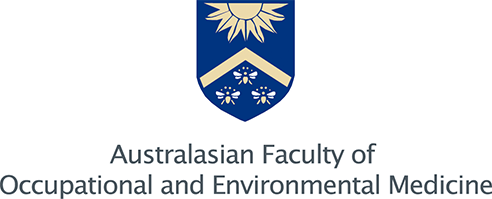 The Australasian Faculty of Occupational & Environmental Medicine (AFOEM) is a Faculty of the Royal Australasian College of Physicians (RACP) that connects and represents Occupational & Environmental Medicine Fellows and trainees in Australia and New Zealand.
They are committed to establishing and maintaining a high standard of training and practice in Occupational and Environmental Medicine in Australia and New Zealand through the training and continuing professional development of their members and advocating on their behalf to shape the future of healthcare.
Visit website
---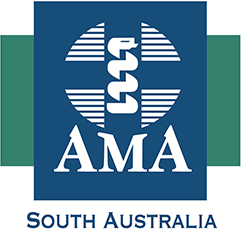 The Australian Medical Association is the most influential membership organisation representing registered medical practitioners and medical students of Australia. The AMA exists to promote and protect the professional interests of doctors and the health care needs of patients and communities.
Visit website
---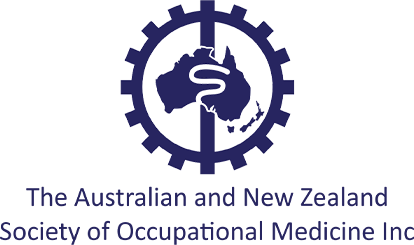 ANZSOM is the professional society for those who practice or have an interest in the fields of occupational medicine, occupational nursing and workplace health more generally. The society seeks to advance the knowledge, practice and standing of occupational health by providing opportunities for professional development, networking and partnerships.
Visit website
---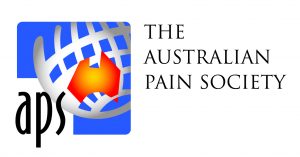 The Australian Pain Society is a non-for-profit multidisciplinary association whose mission is to advance pain prevention, management and clinical practice. In order to achieve its mission the APS provides education, advocacy, research, services and resources and more.
Visit website
---
---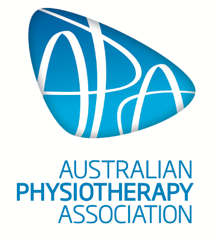 With over 29,000 members the Australian Physiotherapy Association (APA) is the peak body representing the interests of Australian physiotherapists and their patients. They are committed to professional excellence and career success for their members, which translates into better patient outcomes and improved health conditions for all Australians. Through our National Groups we offer advanced training and collegial support from physiotherapists working in similar areas.
Visit website
---

The Australian Psychological Society (APS) is the peak professional body for psychologists in Australia, representing more than 25,000 members. The APS advocates for and supports the profession of psychology and promotes the impact of psychologists' work on the wellbeing of the Australian community.
Visit website
---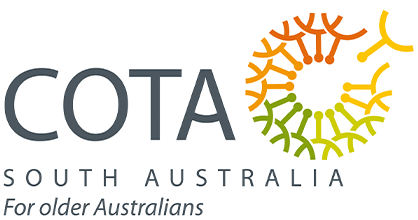 COTA (Council on the Ageing) is the peak policy development, advocacy and representation organisation for older Australians, representing COTAs in every State and Territory and through them over 500,000 older Australians. COTA drives policy change in the interests of current and future older people across all priority policy areas that affect them, in accordance with COTA values and principles. They ensure that policy decisions involving older people are based on evidence, research and consultation; and take into account the diversity within the older population.
Visit website
---

The CTP regulator is an independent Statutory Authority established under the Compulsory Third Party Insurance Regulation Act 2016 (the CTPIR Act). The Regulator has been responsible for regulating and monitoring the South Australian CTP Scheme since 1 July 2016.
Visit website
---

Exercise & Sports Science Australia (ESSA) is a peak professional organisation representing more than 8,000 members. We are committed to establishing, promoting and representing the career paths of tertiary-trained exercise and sports science practitioners including Accredited Exercise Physiologists, Accredited Exercise Scientists, Accredited Sports Scientists & Accredited High Performance Managers.
Visit website
---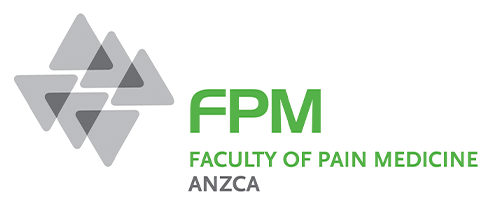 The Faculty of Pain Medicine is a faculty of the Australian and New Zealand College of Anaesthetists and is the professional organisation for specialist pain medicine physicians (Fellows) and specialist pain medicine physicians in training (trainees).
The Faculty is responsible for the training, examination and specialist accreditation of specialist pain medicine physicians and for the standards of clinical practice for pain medicine in Australia and New Zealand. Formed in 1998, the Faculty is the first multidisciplinary medical academy in the world to be devoted to education and training in pain medicine.
Visit website
---

Occupational Therapy Australia (OTA) is the peak professional body representing the interests of Occupational Therapists across Australia since 1944. We enable lifelong learning, promote the future of occupational therapy and foster evidence-based practice for our 11,000 members.  The Association also aims to support, promote and represent the profession of occupational therapy as a key component of the allied health sector in Australia.
Visit website
---

Painaustralia is the national peak body working to improve the quality of life of people living with pain, their families and carers, and to minimise the social and economic burden of pain. Their mission is to improve the quality of life of people living with pain, their families and carers, and to minimise the social and economic burden of pain on individuals and the community.
Visit website
---

PSA is the only Australian Government-recognised peak national professional pharmacy organisation representing all of Australia's 31,000 pharmacists working in all sectors and across all locations.
PSA is committed to improving Australia's health through excellence in pharmacist care. PSA believes the expertise of pharmacists can be better utilised to address the health care needs of all Australians.
PSA has a strong and engaged membership base that provides high-quality health care and are the custodians for safe and effective medicine use for the Australian community.
Visit website
---

The Royal Australasian College of Physicians (RACP) is the professional medical College of over 17,000 physicians and 8,000 trainee physicians, often referred to as specialists, in Australia and New Zealand.
Visit website
---

The Royal Australasian College of Surgeons (RACS) is a non-profit organisation training surgeons and maintaining surgical standards in Australia and New Zealand. RACS supports the ongoing development, maintenance of expertise and lifelong learning that accompanies the surgical practice of more than 7,000 surgeons and 1,300 surgical trainees and International Medical Graduates.
Visit website
---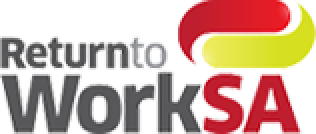 ReturnToWorkSA is responsible for providing work injury insurance and regulating the South Australian Return to Work scheme. We provide insurance that protects South Australian businesses and their workers in the event of a work injury. This insurance protection provides financial support to cover worker wages, reasonable medical treatment and return to work services to people who have been injured at work. Our services and those delivered by our claims agents are designed to provide early intervention support to workers and employers following a work injury to ensure the worker can recover and return to work as quickly as possible.
Visit website
---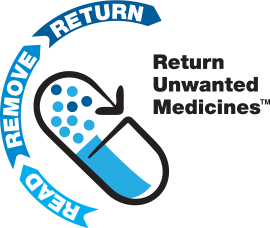 Return Unwanted Medicines (or the RUM Project) is one of the first initiatives that provides consumers with a free and convenient way to dispose of expired and unwanted medicines. Anyone can return their household medicines to any community pharmacy anytime, for safe collection and disposal.
They are a national not-for- profit company funded by the Commonwealth Government through the Department of Health to address the Quality Use of Medicines (QUM) in Australia. The returned medicines are disposed of by high-temperature incineration, which is in accordance with regulatory and EPA requirements.
Visit website
---

The Society of Hospital Pharmacists of Australia (SHPA) is the national professional organisation for more than 5,200 pharmacists, pharmacist interns, students, technicians and associates working across Australia's health system. SHPA is the only professional pharmacy organisation with a strong base of members practising in public and private hospitals and other health services.
Visit website
---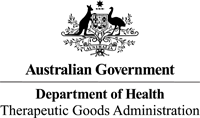 The Therapeutic Goods Administration (TGA), part of the Australian Government Department of Health, is committed to delivering a world class, efficient and timely regulatory system for therapeutic goods using a best practice, risk-based approach. We are responsible for protecting the health and safety of the community by regulating therapeutic goods for safety, efficacy and quality.
To minimise the harm caused by opioid prescription medicines to Australians each year, a number of regulatory changes are being implemented. The changes will ensure the safe and effective prescribing and use of opioids while maintaining access for patients who need them. Visit the TGA's prescription opioids hub.
Visit website